Serving
Customers
Since 2004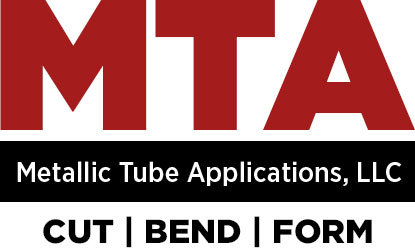 Nice to meet you!
Metallic Tube Applications fabricates products from steel, stainless steel, aluminum, brass & copper tubing. MTA provides high quality straight or bent JIC, Flat Face O-Ring seal, and O-Ring flange hydraulic fittings. Our products are installed on a variety of applications that include manufacturers of heavy equipment including the US Government.

Mission
Our mission is to help our customers by consistently delivering cost-effective high-quality services delivered on-time. Our goal is to be an integral part of our customer's processes.

Vision
Our vision is built around our growth and raising awareness of how MTA can help customers, past, present, and future. We will continue to invest in machinery and technology that best serves our customers.

Experience

Quality Work

Fast Turnaround
Values / Philosophy
Our core values are honesty, integrity and compassion. We put our values to use every single day with customers and our team.
Testimonials
Verified Real

Customers
MTA really stepped in to help us out. The quality of their work fits right in-line with our work. We will continue to MTA to help fill our void.
Having MTA as a resource has been invaluable. We may not be the easiest of customers always needing a quick turnaround time but MTA always delivers. Thank you, MTA!
We had a need we were not sure how to fill and it was recommended we reach out to MTA. We are so happy we did. 5 years later and MTA is still a vital part of our process. Thanks to Rick and the whole team at MTA!
No risk to you
Fast,
Free Quote
Fill out the form and we will be in touch within 24 hours.
Don't like Filling Forms?
We Understand